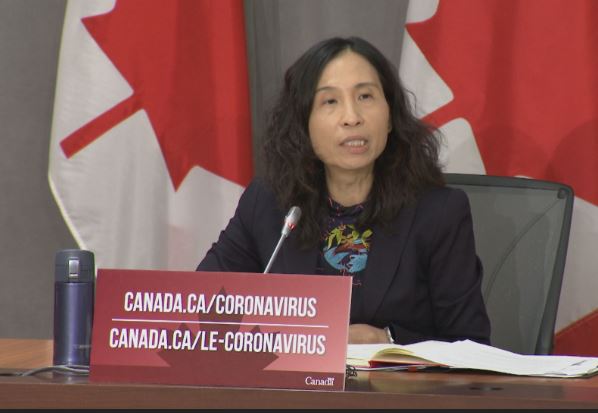 Don't wear a mask ..... oh wait ...... wear a mask
trust me I'm a Doctor
It is reported by
Canadian Press
on Wednesday, Dr. Theresa Tam, the chief public health officer for Canada, recommended Canadians wear non-medical face masks in public when they aren't sure they will be able to physically distance.
If Canadians want to avoid more pandemic-induced lockdowns, they need to do their part in keeping an expected second wave of COVID-19 infections under control by wearing masks, Prime Minister Justin Trudeau said Thursday.
Another Opinion
"The masks on walks outside and while driving in your car is mind blowing to me. Do you not know how unhealthy it is to keep inhaling your carbon dioxide and restricting proper oxygen flow? I honestly cannot believe how non-logical we have become! We as a society seem to just listen to (perceived) authority without question. I don't see a whole lot of critical thought happening here, I'm sorry to say "Why I opt NOT to wear a mask. Well, let me break it down for you. The body requires AMPLE amounts of oxygen for optimal immune health. Especially during a so-called "pandemic". Proper oxygenation of your cells and blood is ESSENTIAL for the body to function as it needs to in order to fight off any illness.
Masks will hamper oxygen intake. Unless you are working in a hospital setting, it is NOT necessary. But go ahead and hold onto to your security blanket if it makes you feel better. I do not listen to the government when it tries to instruct me on how to maintain health, nor do I trust their 'stats" (which we know are based on unconfirmed numbers).
You want to be healthy, then make sure to apply it to all aspects of your life. Stop smoking, change your diet, stop consuming alcohol, turn off your wifi and cell phone, stop getting injected with neurotoxins, stop taking toxic medications, stop using so many chemicals in your everyday life, practice proper hygiene (WASH YOUR HANDS). Most importantly, go outside and BREATHE DEEPLY, get some sun, drink plenty of (filtered) water, sleep well and learn to LISTEN to your body."